Bob Grillo is passionate about finding solutions to his clients' complex problems. He has the ability to take something that may seem intimidating and complicated and make it understandable.
"It doesn't have to be rocket science," he said. "For an issue or concern that appears confusing and overwhelming, I break it down into easy-to-digest pieces and then connect the dots to show that there is strategy."
As a Certified Financial Planner™ professional Bob Grillo abides by the Code and Standards that require a CFP® professional "to act in the best interests of the client at all times when providing financial advice." He also holds the AIF® (Accredited Investment Fiduciary) designation – a designation of fiduciary commitment.
As the founder of Tempus Advisors and through his almost twenty years of affiliation with Raymond James, Bob has earned the Raymond James Institute of Investment Management Consulting designation.
Bob has been a Leaders Council* or Executive Council Member* for more than 15 years of affiliation with Raymond James. He is a Leaders Council Member in 2019.
Before affiliating with Raymond James in 2001, Bob served as a Senior Vice President and Wealth Advisor at an NYSE-member firm in New York City. He earned a bachelor's degree in accounting and business management with a minor in economics from Northeastern University.
In college he played Division I football as a scholarship athlete. Through the rigorous practice and travel demands of football and his exacting course curriculum, he discovered firsthand the discipline of managing time.
Just as in football, a core strategy, or game plan, is also key to wealth management. For clients that "game plan" is their Investment Policy Statement.
Bob and his wife Sunny live in Greenwich, Connecticut with their three sons, Bo, Rocco, and Mack. With a full professional life, Bob still finds time to coach his sons in the various sports they participate in. Besides coaching their local youth football teams, he also serves on the organization's board of directors.
Bob takes pride in helping clients "navigate the turbulence within their financial lives."
"My goal is to help clients live their lives without being burdened by the many details that come with managing their financial issues."
*Membership is based on prior fiscal year production. Re-qualification is required annually. The ranking may not be representative of any one client's experiences, is not an endorsement, and is not indicative of advisors future performance. No fee is paid in exchange for this award/rating.
Certified Financial Planner Board of Standards Inc. owns the certification marks CFP®, Certified Financial Planner™,

and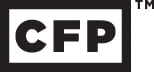 in the U.S., which it awards to individuals who successfully complete CFP Board's initial and ongoing certification requirements.